"It's tough to make predictions, especially about the future." – Yogi Berra
It always miffed me back in my days as a TV sports anchor. Viewers never tolerated indecision. Excuses and caveats were not allowed. They expected you to tell them precisely whether or not their team would win the upcoming game but then always left the weather reporter off scot-free. Weather folk, you see, are never wrong. Everything is cloaked in percentages. 50% chance of this, a 30% chance of that, and a 10% chance of something else. The next day they remind the audience that whatever the outcome—they nailed it!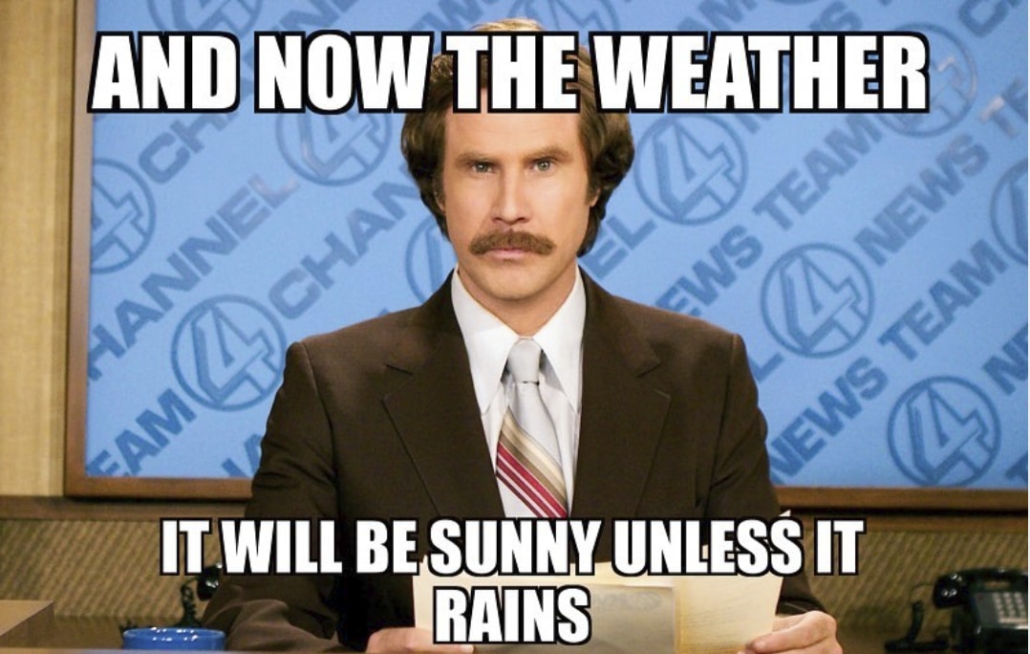 Thus, whenever I hear about State of Oregon economists preparing another revenue forecast, visions of that wishy-washy weather seer seize control of my cerebrum.
In less than three weeks, the state economists will chop their formulas, dice their dot charts, flow analysis, and multiple-colored lines of deviation, turn the blender on high, and, voila! They will pour a financial cocktail for legislators to taste just how much revenue will come into state coffers for the next two years.
It's an important exercise. That is the number legislators must use to formulate the state budget for the next two years. I'm surprised the Oregon Lottery hasn't jumped into the fray and posted the over/under odds for the gaming public. One hint: the under wager will come at a premium. The track record isn't a good one. State economists have under gauged the strength of the Oregon economy for 12 years in a row. And lately, they've been setting records. Missed it in 2017 by 17.17%, swung and missed by 17.34% in 2021, and now aim at an all-time record—more than 30% off the mark in 2023. On second thought, perhaps I was too harsh on our local weatherman.
I know it is not easy. Two years can be an economic eternity. But it seems more like guesswork than science. Back in 2003, as state economists were preparing their forecast, colleagues gathered around my office in the Capitol to watch my blindfolded legislative assistant, thrice spun, dash a dart at a board filled with possible revenue numbers. His dart was proven to be off by less than 2% of actual revenues received—sheer genius.
This year will go down as the Year of the Kicker. With the goalposts as wide as they are, it's hard to imagine a miss like the one for the closing biennium. That is bad news for budget writers but great news for Oregon taxpayers. At an estimated $4 billion, state law means this year's kicker will be more than double the previous record of just two years ago.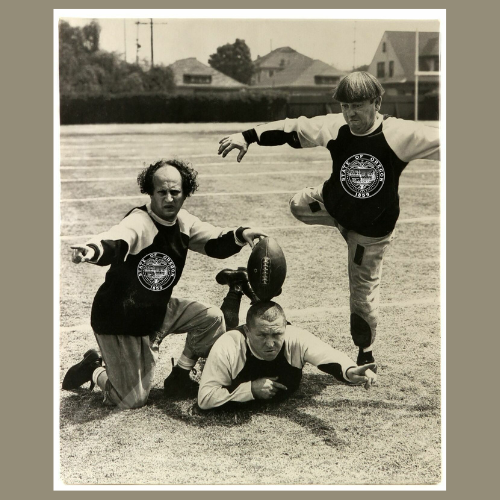 Oregon's kicker law is a quirky constitutional requirement requiring that if total revenue received by the general fund is more than 2% of the original forecast, all monies above the forecast are returned to taxpayers. The state economist is thus viewed as either the grim reaper for potential programs and services or Robin Hood, extracting the riches from the royals in the marbled palace and distributing them to the humble servants across the land.
Next month, economists for the state will try tossing their darts again. They have warned of drying up federal monies from the pandemic fiscal infusion, weakening equity markets, and rising personal debt. But they must also factor in a continuing solid labor market, a likely pause in Fed tightening, and possible deceleration in inflation. That could lead bond funds, whacked in 2022, to experience a sharp turnaround in the months ahead. And don't forget the spending spurt that may occur once that $4 billion rebate falls into the bank accounts of Oregon taxpayers.
Whatever the verdict, economists will wring their hands about what is yet to come and, when it is past, exude great confidence in explaining why it so logically happened.
The decision is critical. It can lead to important programs unnecessarily being placed on the chopping block or funding new initiatives that will not prove sustainable. The figure has significant consequences.
That's where 'kicker' meets 'Monday morning quarterback.'
https://pwlobby.com/wp-content/uploads/2023/04/State-of-Oregon-Stooges.png
500
500
Rick Metsger
https://pwlobby.com/wp-content/uploads/2020/12/pwlobby-logo.png
Rick Metsger
2023-04-27 18:12:05
2023-04-27 18:18:53
Economists Dust off Darts for Revenue Forecast