House Nears Sine Die with Senate Still in Limbo
Ways & Means wraps up work for 2023
There were rumblings of movement on the ongoing Senate Republican Caucus walkout last week, but there is still no clear path to a finish line of the 2023 Legislative Session before sine die. Party leadership continues to refuse to budge on House Bill 2002, which enshrines protections for abortion and gender-affirming care.
While Democrats in the Senate continue to look for ways to coerce or demand Republicans' return to the floor, their colleagues in the House have nearly completed their work and may call their own sine die before June 25. The Rules Committee has finished its agenda, and the Ways & Means committees have nearly completed their work. All 73 budget bills have passed out of the full committee, and nearly half of those have also passed the House.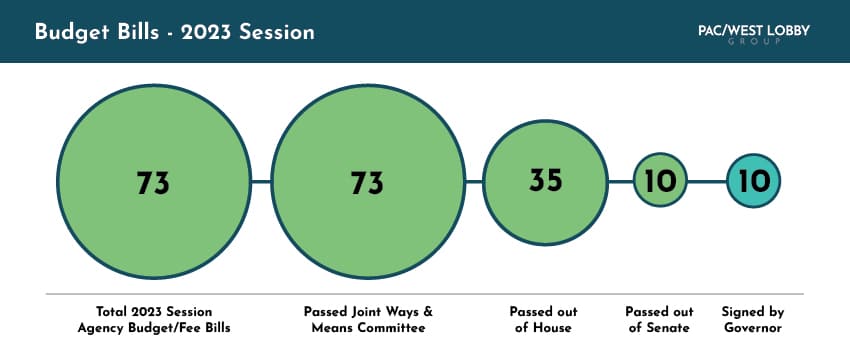 As we begin to look at what the next two weeks may hold, it's worth noting that the hundreds of bills awaiting Senate action don't necessarily have to be passed by midnight on June 25. If there is a quorum to begin work in the Senate, that day's session will last until the Senate president gavels it out—even if it rolls into the next day.
Want to hear more from the Pac/West Lobby Group team? Sign up to receive newsletters with commentary on Oregon political issues from Rick Metsger, Ryan Tribbett, and others on the team directly to your inbox here.
https://pwlobby.com/wp-content/uploads/2023/04/Square-Logo.png
2083
2083
Ryan Tribbett
https://pwlobby.com/wp-content/uploads/2020/12/pwlobby-logo.png
Ryan Tribbett
2023-06-12 20:34:23
2023-06-26 20:40:56
House Nears Sine Die with Senate Still in Limbo