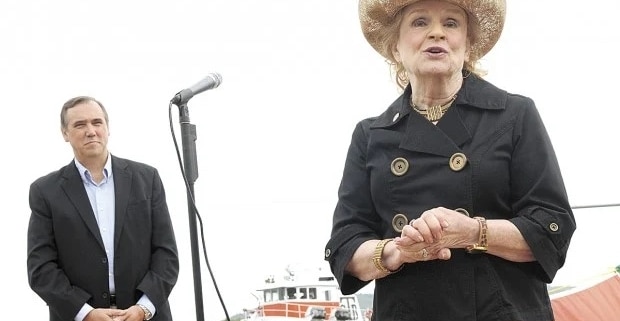 Oregon Loses a Bright, Graceful, Dancing Daffodil
Joanne Verger (July 19, 1930 – September 22, 2023)
Hope. If life could be described in those four letters, the life of Joanne Verger would match like a fingerprint.
The former Oregon State Senator, Representative, Mayor, Strawberry Queen, and standup performer lived a life of hope based on faith, love, grace, and resolve and was generous in sharing it with all she met. Joanne left us today at age 93, leaving Oregon a little emptier yet a whole lot richer.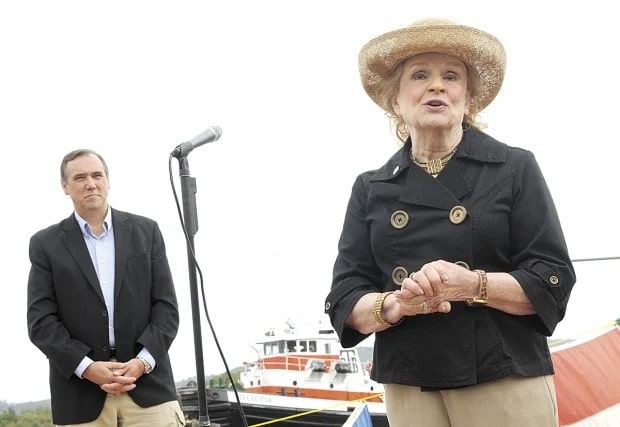 Joanne grew up in Amite City, Louisiana, a city small in population and large in Louisiana culture. The town was once home to the South's largest cotton gin producers and remains home to the state's largest oyster processing center. Schools were segregated in those days, which "never made much sense to me," Joanne recently reflected.
Growing up, Joanne was often the 'Belle of the Ball.' Complete with southern charm and wit, she would dazzle and delight. Many Oregonians would be surprised to know that Louisiana is also renowned for its strawberry industry. Being crowned a 'Louisiana Strawberry Queen' was about as good as it gets for a young woman in Amite, Louisiana. Joanne ascended to the throne one summer, assuming surely this would be the highlight of her life. Strawberry queen? Who could possibly ask for anything more?
But there was much more for Joanne. She met her Mr. tall, dark, and handsome in Lawton Verger, and a new adventure began.
Lawton had heard of a car dealership that was for sale on the coast somewhere in Oregon and decided he and his new bride would carve out a life of their own out West. Verger bought the store, and within a few years, the Vergers were owners of the biggest and best-known automobile dealership in Coos Bay.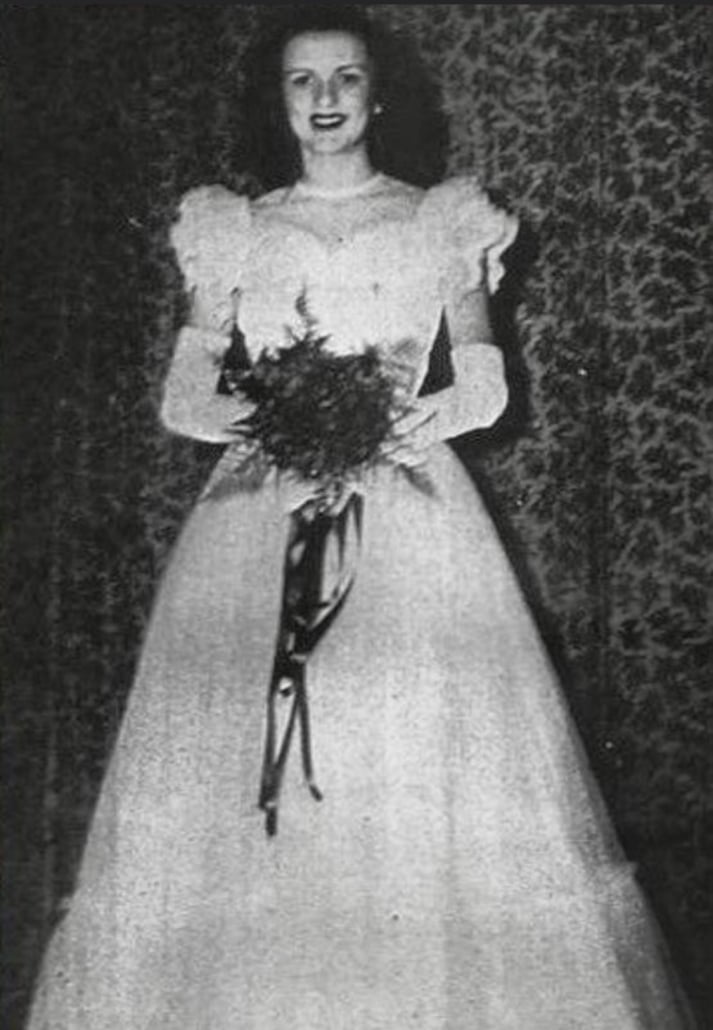 While Lawton peddled cars, Joanne immersed herself in community events and causes. Her interest in civic issues and her Louisiana wit were just the combo needed to create a platform for engaging in political discourse. She proved her powers of persuasion by advancing new ideas while keeping even dissenters laughing. She developed a standup routine and would take the stage in churches, civic auditoriums, local libraries, and wherever folks would ask her to perform. And ask often they did. In churches, her performance would always be rooted in some biblical episode, which she would then morph into everyday life in Coos Bay. The city's own Will Rogers with a sprinkling of southern charm.
It was inevitable that one day friends would ask her to seek the job as mayor of Coos Bay. Joanne Verger thought the idea impractical. Coos Bay is knit together from generations of local families and she and Lawton, refugees from the deep South, didn't have the pedigree to compete at the ballot box.
But, then again, "I thought, why not give it a whirl? The worst thing that could happen is I would be back where I am right now, and that's a pretty good place," Verger told me.
Getting endorsements from councilors and former mayors would prove difficult as there was great reluctance to tinker with the long-standing political structure. Verger devised a plan. She invited every political player in the community to join her on the steps of City Hall, where she would share "some important news." And came they did.
What they didn't know is that Lawton had arranged for a reporter and photographer from the local newspaper to be there as well, and with specific instructions. There are benefits from being the paper's top advertiser. Joanne asked everyone to gather around, and then she broke the news she was running for mayor. Cameras clicked; light bulbs flashed. There was Joanne Verger on the steps of City Hall surrounded by the 'who's-who' of Coos Bay, applauding her entry into the mayor's race. She did not need their endorsements. The picture on the front page was all the endorsement she needed in the eyes of everyone who opened the newspaper the next morning. She was sworn in as mayor, the city's first female leader, in 1992.
Joanne Verger would go on to serve in the Oregon State Senate, where her grace and charm were only eclipsed by her passion to be a voice for rural communities. When she deemed something important, she had a way of grabbing an opponent's hand and leading them to her side of the argument. Her focus was on jobs, schools, and community vitality. Soft-spoken but firm, Joanne Verger legislated from the heart and executed with tenacity.
Strong in her faith and love for others, her focus was always on family first, and she saw her community as an extension of that family. Joanne never forgot her roots and the journey that brought her and Lawton to embrace and be embraced by all around her.
"Blessed," she told me, was how she summarized her life. She once wrote a memoir of her time growing up in rural Louisiana. She titled it 'Dancing with the Daffodils.' She said it was a reminder that springtime is a time for renewal and hope. Hope was what brought her to Oregon. Hope is what she has left us as our guide for the renewal of the Oregon she loved.
https://pwlobby.com/wp-content/uploads/2023/10/verger-Merkley.jpeg
427
620
Rick Metsger
https://pwlobby.com/wp-content/uploads/2020/12/pwlobby-logo.png
Rick Metsger
2023-09-23 07:43:23
2023-10-04 15:35:12
Oregon Loses a Bright, Graceful, Dancing Daffodil