Total Recall: Holvey vs. UFCW
Political Heavyweights Prepare for Championship Bout
In a forest of legislators, the majority of whom hadn't yet been planted in their seats three years ago, Rep. Paul Holvey (D-Eugene) stands like an obelisk of petrified wood. Serving nearly two decades in the House of Representatives, he is eclipsed only by Rep. Greg Smith (R-Heppner) in seniority in the chamber. This week, Holvey faces a recall election composed and orchestrated by one of his long-time allies: the United Food & Commercial Workers (UFCW) union.
Recall elections are rare and,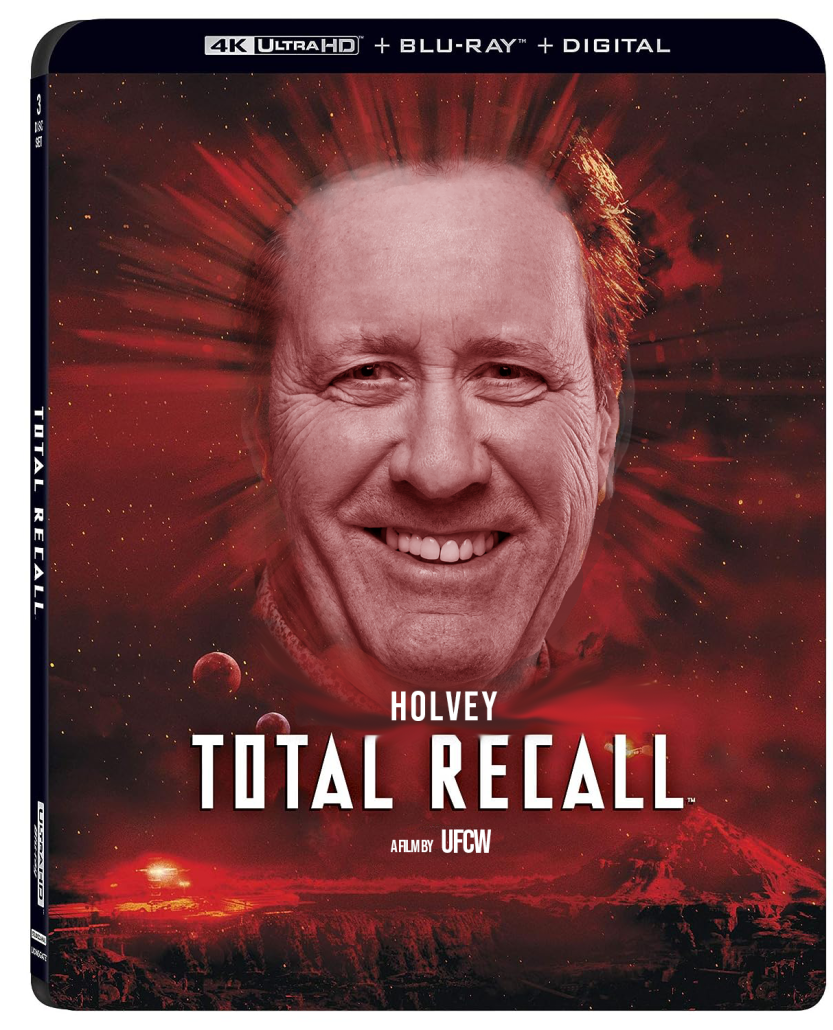 for legislators, almost non-existent. They are generally reserved for extraordinary circumstances, such as malfeasance, criminal conduct, or extreme neglect of duty. Nothing about this recall effort comes even close to that standard. Instead, the UFCW seeks immediate removal because the union is furious at Rep. Holvey for refusing to pass one of their priority bills in the last legislative session. This is UFCW's first time 'in Rekall.' They must see themselves as a secret agent battling the forces of evil.
Just as in the movie "Total Recall," Rep. Holvey's battle with a union ally must seem like a bad dream. As the doctor told Arnold Schwarzenegger in the movie, "None of the elements can actually be true."
Yet true they are.
That legislation, HB 3183, was designed to clear a path for unionization of workers in the cannabis industry. Rep. Holvey, a staunch advocate of the union movement, concluded the bill conflicted with federal law. UFCW, the state's largest private-sector union, claimed that position was merely an excuse to deprive them of what they wanted.
Like many of us, Rep. Holvey can be intractable in some of his views. This can become exhaustingly frustrating when a legislator holds the reins of one committee beyond a reasonable expiration date. Even Congressional Republicans decided almost 30 years ago that it was imprudent to allow a member to serve more than six years as chair of the same committee. Rep. Holvey has chaired Business & Labor for eight years. Advocates weary over time, hoping for fresh eyes to weigh and consider their arguments. But if the standard for recall is because a legislator didn't pass one particular bill, then every legislator, lobbyist, or citizen advocate could offer their long list of grievances.
Win or lose the election on Tuesday, the union may already have lost. Their effort has infuriated political power brokers from across the political spectrum, perhaps most notably among other unions like SEIU, the state's largest public-sector union. Combined, private and public sector unions have funneled tens of thousands of dollars to defend Rep. Holvey. Business interests, many generally aligned with Republican interests, have contributed tens of thousands more. Democratic House and Senate leadership have both chipped in to oppose UFCW's frontal assault.
The cardinal rule in moving legislation is, first, do no harm. There will be many more bills to support or oppose. Offending those who will be needed to move your agenda is not a productive playbook. Doors, once opened, will close. Hearings, once scheduled, will suddenly be canceled due to 'scheduling conflicts.' Christmas cards will no longer arrive. The cost to repair the damage can be extensive and years to complete.
There is also a breach of trust to be considered. If a legislator has stood by you for decades but can be excommunicated for one perceived misstep, then who will trust your loyalty and cast a politically perilous vote in your favor if that pat on the back can come later with a knife attached.
Should Rep. Holvey survive the recall, that damage will only be magnified. Like the Colorado Buffaloes football players boastfully dancing on the 'O' at Autzen stadium before their game with the Oregon Ducks, the payback can be merciless.
Politics, like football, is a contact sport. Grind out, smashmouth, trench warfare. The rules of engagement are understood and respected. But only when conducted between the chalk lines. UFCW's allies have thrown the flag and signaled 'unsportsmanlike conduct.' It's fourth and long. Time to punt.
https://pwlobby.com/wp-content/uploads/2023/10/Recall-Holvey.png
1500
1213
Rick Metsger
https://pwlobby.com/wp-content/uploads/2020/12/pwlobby-logo.png
Rick Metsger
2023-10-02 10:56:28
2023-10-04 15:00:00
Total Recall: Holvey vs. UFCW